The Summer Schools are organized together with the non-governmental Institute for Society and Communication Zaporizhzhya and MediaKompass Poltava. Other partners include the universites in Chernivtsi, Poltava, Sumy, and Zaporizhzhya.
The dates are as follows: Sumy July 6-15, Zaporizhzhya July 21-29, Poltava August 3-12, Chernivtsi August 14-23.
Check out the poster below for information in the Ukrainian language.
Applications are accepted as from now, and for the application form, please click here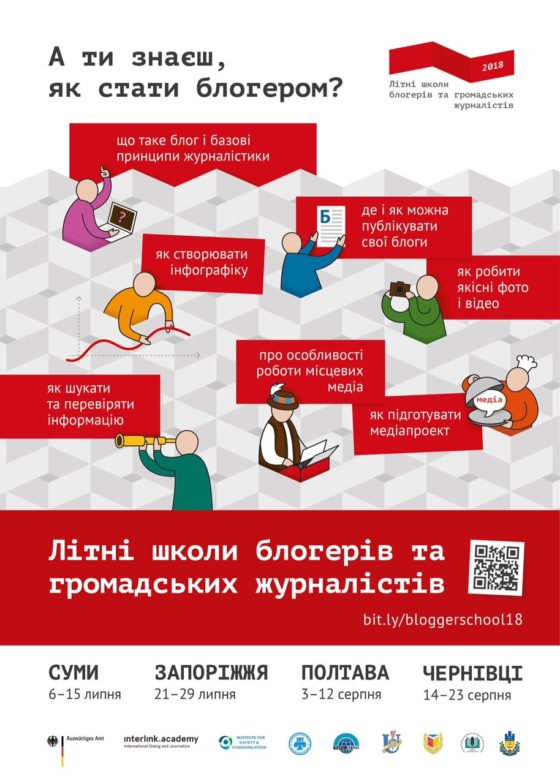 The program is sponsored by the German Ministry of Foreign Affairs and aims to foster #CivilSocietyCooperation. For more information please visit last year's photo gallery.
Our Premium Sponsor: