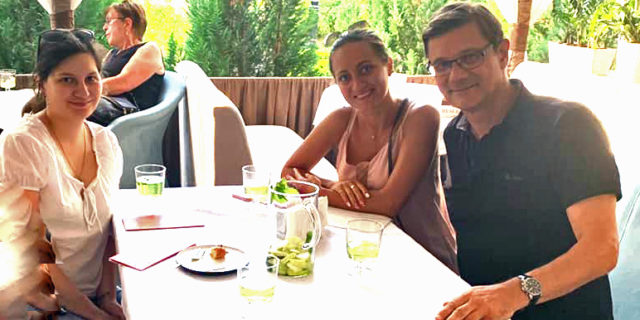 Since 2019, Interlink Academy runs the coaching program "Digital Storytelling for Investigative Journalists" together with Ukraine's top investigative journalism unit Book 14 (Ukrainian: TOM14). Every year anew, the program supports eight young investigative reporters from the Ukrainian regions with journalistic and legal advice, as well as financial resources. Safety and security of the participants hereby play a major role. The program runs for 10 months, and peaks in the nationwide publishing of the investigative stories produced by the young journalist. Another highlight is a trip to Interlink's hometown Hamburg to facilitate exchange and cooperation with leading German investigative journalists and media politicians. Among others, the participants visit DER SPIEGEL, DIE ZEIT, STERN, NDR, Netzwerk Recherche, Deutscher Journalistenverband, Hamburger Abendblatt and the Hamburg City Hall.
Book 14 itself was founded during the aftermath of the Maidan Revolution in 2014 and is committed to the fight against top-level corruption in Ukraine. Under the direction of Denys Bihus, the NGO exposes regularly to the public the connection between corruption and widespread poverty and plays a major national role in promoting the social ostracization of corruption in Ukraine. As such, Book 14 has developed the popular television format "Nashi Hroshi z Denysom Bihusom (Our money with Denys Bihus)" under the brand name Bihus.Info, which illustrates in powerful pictures and comprehensible language how corruption directly causes suffering for the Ukrainian population. The program is broadcasted on public television, Channel 24, and Hromadske TV, as well as published on their own website and social media channels. Their YouTube channel has almost half a million subscribers and their videos frequently reach one to two million views.
The program "Digital Storytelling for Investigative Journalists" will be continued and applications for new grants and internships at Bihus.Info are accepted now. Please write to ng@bihus.info for more information.
The program is sponsored by the German Foreign Office.