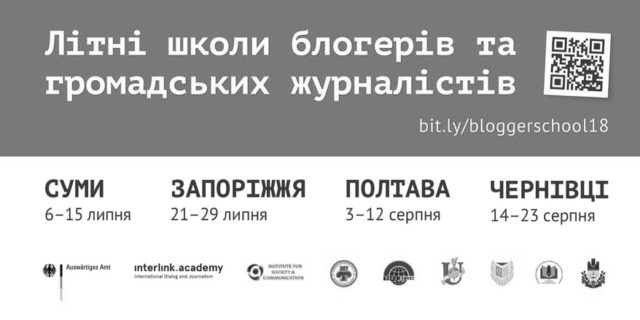 Summer Schools for Citizen Journalists in Ukraine 2018
Our Summer Schools in Ukraine will bring together 100 young and aspiring journalists in the cities of Chernivtsi, Poltava, Sumy and Zaporizhzhya. The independent bloggers and community journalists will be taught how to produce better stories, videos, and infographics for the web. Other topics include digital security, research, and fact-checking. The four Summer Schools center around practical work and networking activities.
Our Mission
We strive to professionalize journalism and advance freedom of the media around the globe.
Our Training
We develop and organize international exchange and professional training for journalists.
Journalism and Technology
Interlink Academy and its partners develop a new technology-based creativity tool for journalists. You can experience how it works in a worksshop at the Netzwerk Recherche Annual Conference in Hamburg in June.