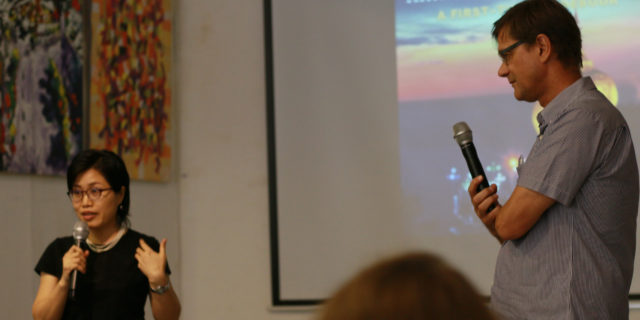 Myanmar: Book on Intercultural Communication Launched
Our Managing Director Werner Eggert moderated the launch of Hana Bui's new book: "When Global meets Local". It is a practical guide to intercultural communication in Myanmar, where locals and foreigners still face the challenge of finding a common language. Interlink supported the writing and publishing of the book.
Our Mission
We strive to professionalize journalism and advance freedom of the media around the globe.
Our Training
We develop and organize international exchange and professional training for journalists.
Our Video
We get fantastic feedback from our participants. Watch our video and hear what they have to say.