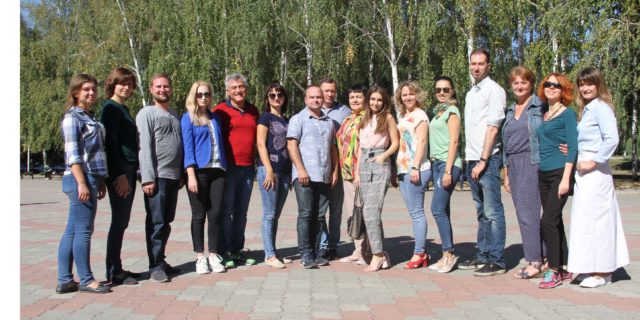 Ukraine: Train the Trainer Course in Sumy
Fourteen journalists and journalism lecturers from all over Ukraine are improving their training skills in Sumy. In a blended-learning course with two attendance phases at Sumy State University and in a two month long e-learning phase they learn how to create and conduct interactive training sessions on journalism.
Our Mission
We strive to professionalize journalism and advance freedom of the media around the globe.
Our Training
We develop and organize international exchange and professional training for journalists.
Our Video
We get fantastic feedback from our participants. Watch our video and hear what they have to say.