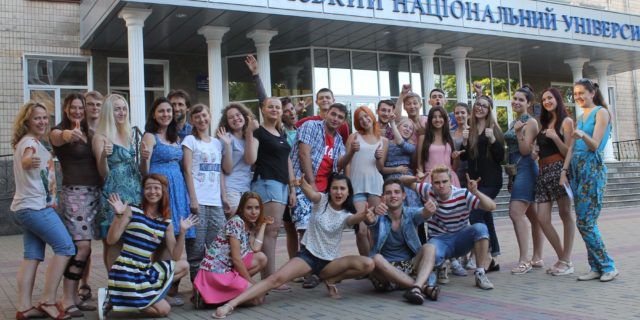 Summer Schools for Citizen Journalists in Ukraine 2017
Our Summer Schools in Ukraine have started. Young and independent bloggers and community journalists from Ukraine learn how to produce better stories, videos, and infographics for the web. Other topics include digital security, research, and fact-checking. The four Summer Schools center around practical work and networking activities. They take place in Zaporizhzhya (July 7-16), Chernivtsi (July 21-30), Sumy (August 2-11) and Poltava (August 14-23).
Our Mission
We strive to professionalize journalism and advance freedom of the media around the globe.
Our Training Programs
We develop and organize international exchange and professional training for journalists.
Our Video
Please check out our video on the master program "Digital Journalism for Eastern Europe".