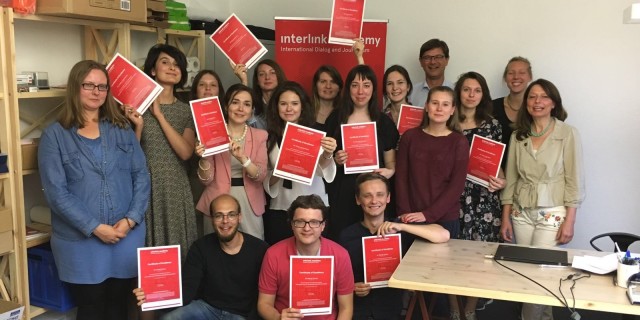 Journalists from St. Petersburg Study German Media
Congratulations: 14 Russian journalists from St. Petersburg studied and discussed the German media system in a blended learning course - locally in St. Petersburg, online on our e-learning platform and on a study trip to Hamburg.
Our Mission
We strive to professionalize journalism and advance freedom of the media around the globe.
Our Programs
We develop and organize international exchange and professional training for journalists.
Our Video
Please check out our video on the "Digital Journalism for Eastern Europe 2015" program.