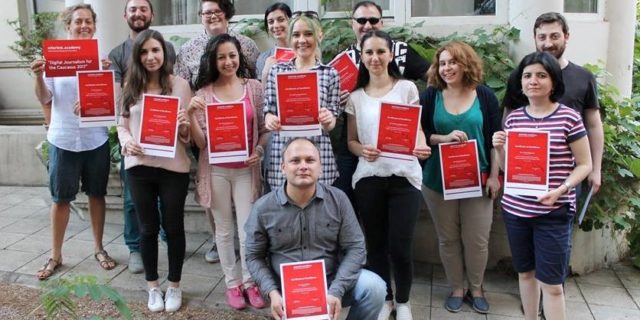 2017 – Spreading Strong Stories: Digital Journalism for the Caucasus
Twelve journalists from Georgia, Armenia, and Azerbaijan came together in Tbilisi for the start of our first project in Georgia.
Our Mission
We strive to professionalize journalism and advance freedom of the media around the globe.
Our Training Programs
We develop and organize international exchange and professional training for journalists.
Our Video
Please check out our video on the master program "Digital Journalism for Eastern Europe".