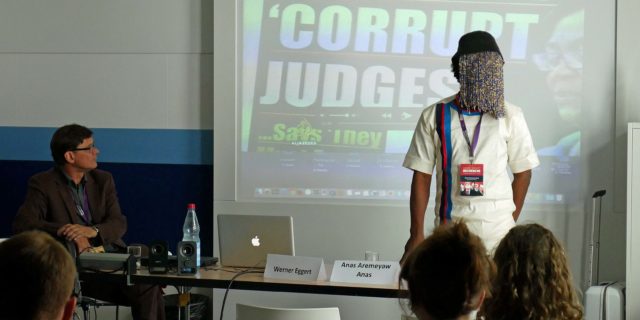 Undercover Reporter Anas Aremeyaw Anas speaks in Hamburg
Name, shame and jail. That is the motto of Anas Aremeyaw Anas. In Hamburg, the investigative journalist from Ghana shared his experience with the audience at the Netzwerk Recherche Annual Conference 2017. How does undercover reporting work in Africa? What is his motivation to expose crime? Are there any risks?
Our Mission
We strive to professionalize journalism and advance freedom of the media around the globe.
Our Training Programs
We develop and organize international exchange and professional training for journalists.
Our Video
Please check out our video on the master program "Digital Journalism for Eastern Europe".